Find Real Estate Investing Opportunities
Search for deals on multiple listing sites or import your own properties for analysis.

Customized For Your Business
Customize your settings so BirdDogBot analyzes properties the way you want it to.

Deal Sharing
Share the deals you find with BirdDogBot with other investors. You can even add and share your own deals.

Run On Auto-Pilot
Run searches and analyze properties as often as you like, or schedule BirdDogBot to run automatically.
I've been using BirdDogBot since its beginnings and all I've have seen are improvements and new features. If you are looking to expand your ability to find more deals in an easy manner, please don't doubt to test this software.
Luis Valette (Miami, FL)
This is a great product. Automatic pilot, are you kidding me. Sit back and relax. Let it pick the deals for you, then pick the deals you like best. Doesn't get any better than this!
Buddy van Fosson (Mobile, AL)
This BirdDogBot software is sweet! I enter my criteria and it searches the internet and sends me potential deals! What a time-saver! I use it everyday and their customer service is prompt and very helpful.
Michael Chase (Nashville, TN)


Search For Properties On Multiple Listing Sites
Pick and choose which sites to use to search for properties and which sites to exclude.

Add & Import Your Own Deals
Add your own deals to BirdDogBot and let it automatically analyze your property's market value and rental income estimates. It finds the numbers and does the math for you.

Configure Your Own Custom "Deal Criteria"
BirdDogBot only returns properties that you want and ignores properties that you don't need to waste your time looking at.

Details Property Listing Monitoring
Monitor and track listings over time – if the asking price, market value, rental income, or any other information BirdDogBot tracks ever changes, BirdDogBot let's you know exactly what changed and by exactly how much.

Proformas Created Instantly
All property facts, including estimates, photos, listing details, and more are all displayed on a single easy-to-read and easy-to-follow page customized for each property.

Customize Your Search Criteria
Search for properties by any combination of city, state, zip code, county, price ranges, bedrooms, and bathrooms.

Create Multiple "Search Projects"
Run multiple searches in different areas, or even with different deal settings, all with just a single click. (Pro version only).

Share Your Deals with Other Investors or Money Partners
Show the deals in your private BirdDogBot back-office to other investors without having to give out your BirdDogBot password. You can share your deals using direct links, social media, or even embedding them on your own site!

Build a Buyers List
Build a massive list of buyers using our optional lead capture form when sharing your deals. (Pro version only).

Visit The Area Without Leaving Home
Each property has a one-click link to Google, Bing, and Yahoo maps so you can use "street view" to virtually visit your properties.
Kosta, I just want to compliment you on the fantastic new features you have added to BirdDogBot. I work with investors in several different markets and it would be impossible for me to scan all of the relevant websites in each market every day and then analyze the potential good deals without the BirdDogBot software. Now I can supply my partners with fresh new leads every day to keep ahead of the competition without hours and hours of manual labor. Liz Nichols (Iowa City, IA)
I've been using BirdDog for about a month and I am impressed. The learning curve was easy especially with the help of the short tutorial videos that were an easy click away. The time that I'm able to save is incredible. I like being able to set my own parameters to customize deals and just a few clicks I can get quality information to my investors and partners. Software updates are smooth, quick, and delightfully surprising, not dreadful. I have already recommended this to other members in our Real Estate Investment club. Thank you for this amazing tool! John Quintana (Tacoma, WA)
I was very impressed with the way BirdDogBot analyzes deals anywhere in the U.S. and saves us time with all the preliminary research when we are looking for properties. This is certainly a time saver for me. I am very pleased and I am looking to go into my first deal that BirdDogBot found for me. Also, Kosta is open to answer our questions, he is always available if we have any problems. Thank you and keep up the good work.
Marcia Gannon (Parkland, FL)


Schedule & Run Searches Automatically
BirdDogBot will even run your searches, analyze your properties, and send you an email with the results. Just set it and forget!

Multiple Computer License
Want to install BirdDogBot on your home PC, office PC, and laptop? We're cool with that! You can install it on as many computers as you like!

Instantly Synchronized Data
Whether you find a deal on your laptop or work PC, all your deal data is instantly synchronized. No need for exporting or importing any information.

Access Your Account Anywhere
Access your deals anywhere and on any device using our mobile-friendly web interface.
I need to say that after seeing so many real estate systems out there, yours has been a no-brainier system. You have over delivered and kept your promise on everything you said you were gonna do. I'm impressed with how easy it is to use it. Can't wait to start making mula with this.
Christian Fernandez (Brooklyn, NY)
I have only been using BirdDogBot for a few weeks, but even with this limited use it has been tremendously useful. I am just now closing my first deal using this software and believe it or not, even sites I have been paying for had missed this opportunity! BirdDogBot is much more than a tool to simply find deals, it's a HUGE time saver as well. I live and work in a rural area, and the cost in time and money to run down the deals before analysis would be prohibitive. Believe me, BirdDogBot Bot is worth the investment and will pay for itself time and again. Milton Wyatt (Elba, AL)
As a new member I am very impressed with BirdDogBot, it has so many tools within the software system at your fingertips for quick reference to find information you need to make a quick and smart decision about any property you want to make an offer on. Also a ton of other tools, a must have for any investor and customer service rocks and I mean ROCKS!
Bart Corrie (Fernley, NV)


Secure Access To Your Private Deal Data
All your deals are kept confidential so any deals you find are NOT available to other BirdDogBot users.

Video Tutorials
BirdDogBot is super-easy to use, but just in case you get stuck, there's a whole library of video tutorials to help you out, showing you how to get the most out of every feature.

New Feature Updates
We're constantly adding features to BirdDogBot. You'll always get FREE access and instant downloads to make sure you're running the latest and greatest version.

Friendly Customer & Technical Support
Need some help? We've got you covered. Our lightning-fast support team is here to answer any questions you may have about using the software, 24 hours a day, 7 days a week.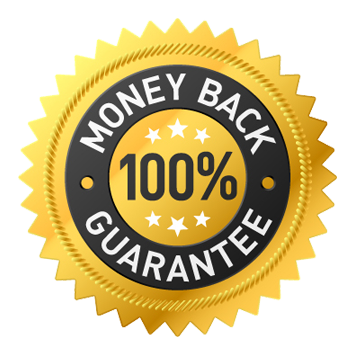 Here's Our Promise To You…
Customer satisfaction is our number 1 priority. We want you to make the most of the features of BirdDogBot, so we'll always take the time to help you if you're struggling with anything.
If you find that it's not for you, you have a full 60 days to let us know and we'll happily refund every last penny. It's that simple!

Marizel Mercado (Houston, TX)
Brian Carter (Brazoria, TX)
Andrew Marciniec (Vancouver, BC)
I've been investing for five years and really wish I had BirdDogBot when I started!!!
It's a VERY simple to use but POWERFUL program. It is honestly one of the easiest programs that I have ever used. It has literally saved me thousands of hours in analyzing deals. It's like having a darn-near free assistant finding and analyzing deals for me! Besides finding and analyzing deals, BirdDogBot also gives me rent comps, which are very important to me being a landlord. As if all this wasn't good enough, BirdDogBot added my new favorite feature… importing your own deals! Yes, I can take any deal, wholesale, flip or rental that I have from anywhere (including MLS!), it doesn't have to come from BirdDogBot and I can import it using Excel (or OpenOffice), for BirdDogBot to analyze!
The customer service is really the best. It's really refreshing to find support this fast and thorough – and believe it or not but BirdDogBot support actually listens to you and implements your suggestions. It's a fantastic program at a nominal price.
Thanks BirdDogBot!!! Landon Rothstein (Houston, TX)

BirdDogBot 2.0
Monthly Subscription
Analyze Unlimited Properties

Create 1 Search Project

Bulk Import Quota: 10 Properties

No Contract, Cancel Any Time

24/7 Customer & Technical Support

INSTANT ACCESS, Money Back Guarantee, Start Finding Deals Just Seconds From Now!
BirdDogBot 2.0
Quarterly Subscription
All BirdDogBot Standard Features PLUS…

Billed Once Every 3 Months

Only $42.33 per month.

Total Savings of $14 per quarter.
Discounted by 10% vs. Monthly Subscription!
INSTANT ACCESS, Money Back Guarantee, Start Finding Deals Just Seconds From Now!
BirdDogBot 2.0 Pro
Monthly Subscription
All BirdDogBot Standard Features PLUS…

Create UNLIMITED Search Projects

Bulk Import Quota: 250 Properties

Use Lead Capture Forms To Build Buyers Lists

Remove BirdDogBot Branding When Sharing Deals

Grandfathered Into Our Best Package With ALL Features At All Times!

INSTANT ACCESS, Money Back Guarantee, Start Finding Deals Just Seconds From Now!
BirdDogBot 2.0 Pro
Quarterly Subscription
All BirdDogBot Pro Features PLUS…

Billed Once Every 3 Months

Only $82.33 per month.

MASSIVE Savings of $44 per quarter!
Discounted by 15% vs. Monthly Subscription!
BEST Value!
INSTANT ACCESS, Money Back Guarantee, Start Finding Deals Just Seconds From Now!


MICROSOFT WINDOWS
Your PC must be running Windows 8/7/Vista/XP. BirdDogBot will run on a Mac when using a Windows emulator like Parallels Desktop for Mac; however, please note that we cannot provide technical support for Mac-related issues.

PC REQUIREMENTS
Your PC must equipped with at least 1GB RAM, 20MB of free disk space, and have a high-speed internet connection.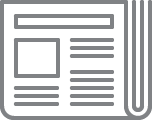 ACTIVE SUBSCRIPTION
BirdDogBot is a Subscription-Based Windows Desktop Application. You must have an active BirdDogBot subscription in order to use the automatic searching and bulk property analysis features of the software.
I feel BirdDogBot is a very well thought out program that's backed by a human being who is accessible and who cares. It will become a main support in my virtual investing throughout the US.
Marie McLean (Toronto, ON)
You obviously have an excellent grasp of technology, and you're not holding anything back. A lot of value for an inexpensive monthly investment. I also appreciate the frequent (but simple) pointers you send to encourage implementation. Thanks! Bob Freedman (Crestwood, KY)
BirdDogBot is one the best programs I have come across. It compiles all of the data with the click of a button. Saves a lot time for research.
Vincent Dew (Bowie, MD)
BirdDogBot puts potential deals right in front of you, giving you the opportunity to put a check(s) in your bank account quickly.
Eric Watkins (Los Angeles, CA)
At first I must admit I found the system to be just hype from you but I determined myself to use it in the way you purposed it to be used and now I see the value in BirdDogBot. James Tankersley Jr. (University Park, IL)
This is a very helpful website. We have used live birddogs in the past which involved many trips to the interest sites and the man does not show. Now we visit sites from the our living room and hit the road only when necessary. Thank you for that valuable help. Karnon Kone (Rockville, MD)
So far I have not much experience with Birddogbot, however the times I have used it have been very exciting and I can see where BDB is going to be a big help and a great time saver for me. More importantly I can attest to the fact that the founder, Kosta Apostolou, is very invested in his product and is very accessible. He has integrity and will stand by his word. Thank you Kosta for giving us this great product.
Dagmar Grunwald (Chicago, IL)
I am new to the Real Estate investment world. This software is helping to educate me and it allows me to make better decisions on how to create and execute deals.
Dorian Shinholster (Philadelphia, PA)
BirdDogBot is a great software program! It is well thought out, very professional and is a huge time saver. Your support system is second to none. In addition, the training videos are very helpful. I commend you for an excellent job done. Dan Poggione (Navarre, FL)
Kosta, I am really impressed with you and your methods. I would like to think that I would have done exactly what you have, were our roles reversed. NO ONE has ever followed up with a list of their contents to make sure we had it all. Thank you for this. I will check it out. Again, thank you for caring the way you do. Lillian Poletti (Fort Lauderdale, FL)

ClickBank is the retailer of products on this site. CLICKBANK® is a registered trademark of Click Sales, Inc., a Delaware corporation located at 917 S. Lusk Street, Suite 200, Boise Idaho, 83706, USA and used by permission. ClickBank's role as retailer does not constitute an endorsement, approval or review of these products or any claim, statement or opinion used in promotion of these products.